The Clifton Club has reciprocal affiliations with over 65 private members clubs throughout the UK and around the world. Whether you are visiting London, Oxford, India, Australia, The USA, Canada or Spain, there is a Club ready to welcome you. Many have accommodation offering discounts to Clifton Club Members, however all of them make The Clifton Club Members welcome.
Members require a Letter of Introduction from the Clifton Club Office in order to make reservations or to attend a Reciprocal Club. All reservations at a Reciprocal Club need to be booked directly with the relevant Club.
The Clifton Club has a particularly warm relationship with its neighbours in Bath, Cardiff and Cheltenham. Each of the 'Four Clubs' hosts an annual lunch to which Members of all four are invited.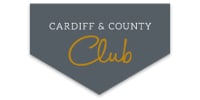 The Sloane Club
Lower Sloane Street, Chelsea, London, SW1W 8BS
T: 0207 7309131
E: reservations@sloneclub.co.uk
(has accommodation)
The Lansdowne Club
9 Fitzmaurice Place, London, W1J 5AD
T: 0207 6297200
E: receptiondesk@lansdowneclub.com
(has accommodation)
In & Out Club
Navy and Military Club, No. 4 St James's Square, London, SW1Y 4J.
T: 0207 82757457
E: club@theinandout.co.uk
(has accommodation)
The Travellers Club
106 Pall Mall, London, SW1Y 5EP
T: 0207 9308688
E: reception@thetravellersclub.org.uk
(has accommodation)
City University Club
50 Cornhill, London, EC3V 3PD.
T: 0207 6268571
E: secretary@cityuniversityclub.co.uk
National Liberal Club
Whitehall Place, London, SW1A 2HE.
T: 0207 9309871
E: secretary@nlc.org.uk
Royal Society of Medicine
1 Wimpole Street, London, W1G 0AE
T: 0207 2902957
E: restaurant@rsm.ac.uk
The Royal Over-Seas League
Over-Seas House, Park Place, St. James's Street, London, SW1A 1LR
T: 0207 480214
E: reservations@rosl.org.uk
Winchester House Club
Winchester House, 10 Lower Richmond Road, Putney, London, SW15 1JN
T: 0208 7856657
E: secretary@winchesterhouseclub.com
The Royal Airforce Club
128 Piccadilly, London W1J 7PY
T. 0207 3991000
E: admin@rafclub.org.uk
(Accommodation NOT available as part of this reciprocal agreement)
Eight Club Moorgate
1 Dysart Street, EC2A 2BX,
T: 0207 3929410
E: moorgate@eightclub.co.uk
Eight Club Bank
1 Change Alley, EC3V 3ND,
T: 0207 6210808
E: bank@eightclub.co.uk
The Athenaeum
Church Alley, Liverpool, L1 3DD
T: 0151 7097770
E: reception@thearthenaeum.org.uk
The Bradford Club
Piece Hall Yard, Bradford, BD1 1PJ
T: 01274 727036
E: ptownsend551955@yahoo.co.uk
Bury St Edmunds Farmers Club
10 Northgate Street, Bury St Edmunds, IP33 1HQ
T: 01284 752460
E: enquiries@bsefc.co.uk
Devonshire Club
Hartington Place, Eastbourne, East Sussex, BN21 3BN
T: 01323 734713
E: office@devonshireclubeastbourne.co.uk
Galway County Club
Weir House, Cathedral Square, Galway, Co Galway
T: 00353 91568935
The Harrogate Club
36 Victoria Avenue, Harrogate, North Yorkshire, HG1 5PR
T: 01423 502344
E: info@harrogateclub.co.uk
The Hove Club
28 Fourth Avenue, Hove, East Sussex, BN3 2PJ
T: 01273 730872
E: hoveclub@btconnect.com
Ipswich and Suffolk
Archdeacon's House, Northgate House, Northgate Street, Ipswich, IP1 3BX
T: 01473 252095
The New Club
86 Princes Street, Edinburgh, EH2 2BB
T: 0131 2264881
E: info@newclub.co.uk
(has accommodation)
Norfolk Club
17 Upper King Street, Norwich, NR3 1RB
T: 0160 3626767
E: Clubsecretary@thenorfolkclub.co.uk
Northern Counties Club
11 Hood Street, Newcastle upon Tyne, NE1
T: 0191 2322744
E: secretary@northerncountiesclub.co.uk
The Nottingham Club
Newdigate House, 62 Castle Gate, Nottingham N61 6AF
T: 0115 9126220
E: info@nottinghamclub.com
St Pauls Club
34 St Pauls Square, Birmingham, B3 1QZ
T: 0121 2361950
E: info@stpaulsclub.co.uk
Phyllis Court Club
Marlow Road, Henley on Thames, Oxfordshire, RG9 2HT
T: 0149 1570500
E: enquiries@phylliscourt.co.uk
Royal Northern and University Club
9 Albyn Place, Aberdeen, AB10 1YE
T: 0122 4583292
E: secretary@rnuc.org.uk
The Royal Perth Golfing Society & County and City Club
1 Atholl Crescent, Perth, PH1 5NG
T: 0173 8622265
E: secretary@royal-perth-golfing-society.org.uk
(has accommodation)
Royal Scots Club
29-31 Abercromby Place, Edinburgh, EH3 6QE
T: 0131 5564270
E: info@royalscotsclub.com
(has accommodation)
The Stephen's Green Hibernian Club
9 St. Stephen's Green, Dublin 2
T: 0035 316774744
E: info@sghc.ie
The St James Club
45 Spring Gardens, Manchester, M2 2BG
T: 0161 8293000
E: info@stjc.org.uk
Ulster Reform Club
4 Royal Avenue, Belfast, BT1 1DA, Northern Ireland
T: 0289 0323411
E: info@ulsterreformclub.com
The United Club
Pierre Steps, St Peterport, Guernsey, GY1 2LF
T: 0148 1725722
E: contact@unitedclubguernsey.com
Vincent's Club
1A King Edward Street, Oxford, OX1 4HS
T: 0186 5722984
E: secretary@vincents.org
Western Club
32 Royal Exchange Square, Glasgow, G1 3AB
T: 0141 2212016
E: secretary@westernclub.co.uk
INTERNATIONAL CLUBS
International Associate Clubs
A global network of Private Members Clubs that includes Member Clubs in 40 countries. A full list of Clubs can be found here.
We are pleased to offer members reciprocal club visitor privileges to select private IAC membership clubs worldwide and preferential Golf Green Fees at IAC golf clubs. To obtain an IAC card contact jonathan@thecliftonclub.co.uk.
EUROPE
Circulo Eca de Cueiroz
Largo Rafael Bordalo, Pinheiro 4, 1200-369, Lisboa, Portugal
T: 0035 1213428758
E: geral@curculoecacueiroz.com
Oporto Cricket & Lawn Tennis Club
Rua do Campo Alegre, 532, 4150-170 PORTO, Portugal
T: 0035 1226052720
E: reception@oportocricketclub.com
Real Casino Antiguo Castle
Casino Antiguo de Castellón, Plaza Puerta del Sol, 1 12001 Castellón de la Plana, Spain
T: 0034 964223500
E: correo@realcasinoantiguo.es
Sociedad Bilbaina
Calle Navarra, 1, 48001, Bilbao, Spain
T: 0034 48944231407
E: info@sociedadbilbania.com
Club Sällskapet
Arsenalsgatan 7 SE-111 47 Stockholm, Sweden
T: +46 (0)8-679 55 90
E: info@sallskapet.se
AFRICA
Muthaiga Country Club
PO Box 16526, Nairobi 00620 Kenya
T: 0025 40202326651
E: secretary@mcc.co.ke
Capital Club East Africa
LEVEL 4-7, Imperial Court, Westlands Road, P.O. BOX 66432-0800, Nairobi, Kenya
T: 0025 4709 038 000
E: info@capitalclubea.com
Cape Town Club
Leinster Hall, Weltevrenden Street Gardens, Cape Town, 8001, South Africa
T: 0027 214245586
E: thesecretary@capetownclub.org.za
The Country Club Johannesburg
PO Box 91028, 1 Napier Park, Auckland Park, 2006 Johannesburg, South Africa
T: 0027 117106400
E: nikki@ccj.co.za
Durban Club
93-96 Victoria Embankment, Durban, 4000 KZN, South Africa
T: 0027 313042651
E: info@durbanclub.co.za
Port Elizabeth Club of St Georges
PO Box 395, 12 Bird Street, Port Elizabeth, 6001 South Africa
T: 0027 415851919
E: info@pestgeorgesclub.com
THE MIDDLE EAST
The Cairo Capital Club
9 Rostom Street, Garden City, Cairo, Egypt
T: 0020 27953999
E: contact@cairocapitalclub.net
Capital Club Bahrain
PO Box 76181, Manama, Bahrain
T 0097 317100100
E: info@capitalclubbahrain.com
Capital Club Dubai
Gate Village 3, Dubai International Financial Centre, P.O. BOX 506536, Dubai, UAE
T: 00971 43640111
E: info@capitalclubdubai.com
INDIA
The Royal Bombay Yacht Club
Chhatrapati Shivaji Maharaj Marg, Apollo Bunder, Mumbai, 400 001
T: 0091 22 2202 1880
E: mailto:rbycmail@vsnl.net
Calcutta Rowing Club
15 Rabindra Sarabar, Kolkata 700 029
T: 0091 24198915
E: hony.secy@calcuttarowingclub.co.in
Mysore Sports Club
Narasimharaja Boulevard, Mysore 570 011
T: 0091 8212520743
E: mysoresportsclub@gmail.com
Nani's Nook Club
Yellanahalli – Mynalai road, Ketti, Yellanhalli Post, Coonoor Taluk, Niligiris, – 643243
T: 0091 9845075594
E: sanu.s@nanisnook.club
The Stellar Gymkhana Club
R-1, Knowledge Park II, Greater Noida
T: 0091 1204647500
E: stellargym@infostellar.com
Secunderabad Club
220, Picket, Secunderabad 550 026, Hyderabad
T: 0091 0402 7804840
E: contactus@secunderabadclub.org
ASIA
Ambassy Club Shanghai
1500 Central Huai Hai Road, Shanghai 200031, China
T: 0021 64379800
E: info@ambassyclub.com.cn
The British Club Bangkok
189 Suriwongse Road, Bangkok 10500, Thailand
T: 0066 22340247
E: info@britishclubbangkok.org
The Foreign Correspondents' Club
North Block, 2 Lower Albert Road, Central, Hong Kong
T: 0085 225211511
E: fcc@fcchk.org
The Hill Club
The Hill Club, 29 Grand Hotel Road, Nuwara Eliya, Sri Lanka
T: 0094 0522224 132
E: hillclub@slnet.lk
The Rockwell Club
23 Amorsolo Drive, Rockwell Center, Makati City, Philippines
T: 0063 28978310
E: gengb@rockwell.com.ph
The Samarahan Country Club
Lot 4954 Blok 26 MTLD, Kota Samarahan Expressway, 93400 Kota Samarahan, Sarawak, East Malaysia
T: 0060 168311876
E: samarahancc@gmail.com
AUSTRALIA
Athenaeum Club
29 Davey Street, Hobart, Tasmania 7000
T: 0036 2235804
E: admin@athenaeumhobart.com.au
The Commonwealth Club
25 Forster Crescent, Yarralumla, Camberra 2600
T: 0061 261202100
E: frontdesk@commonwealth.com.au
Melbourne Savage Club
12 Bank Place, Melbourne, Victoria, 3000
T: 0061 39604432
E: melbournesavageclub@bigpond.com
Naval, Military & Air Force Club
111 Hutt Street, Adelaide, SA 5000
T: 0061 882232422
E: admin@navmil.org
The Royal Automobile Club of Australia
89 Macquarie Street, Sydney, NSW 1225
T: 0061 382732300
E: raca@raca.com.au
The Royal Exchange of Sydney
1 Gresham Street, Sydney, NSW 2000
T: 0061 292474374
E: manager@theroyalexchange.com.au
The Sandringham Club
92 Beach Road, Sandringham, Melbourne, 3191 Victoria
T: 0061 395981322
E: manager@sandringhamclub.com.au
The Western Australia Club
The Penthouse, Level 11, 12 St Georges Terrace, Perth, WA 6000
T: 0061 894817000
E: admin@waclub.com.au
USA
The Clifton Club
17884 Lake Road, Lakewood, Ohio 44107-1045
T: 0012 165213051
E: cliftonclub@cliftonclub.com
The Cosmopolitan Club
122 East 66th Street, New York, N.Y. 10065
T: 0012 127345930
E: bedroomreservation@cosclub.com
The University Club of San Francisco
800 Powell Street, San Francisco, California 94108
T: 0014 157810900
E: info@UClubSF.org
CANADA
The Toronto Lawn Tennis Club
44 Price Street, Toronto, Ontario, M4W 1Z4
T: 0014 169221105
E: dknights@torontolawn.com
Union Club of British Columbia
805 Gordon Street, Victoria, British Columbia, V8W 1Z6
T: 0012 503841151
E: info@unionclub.com