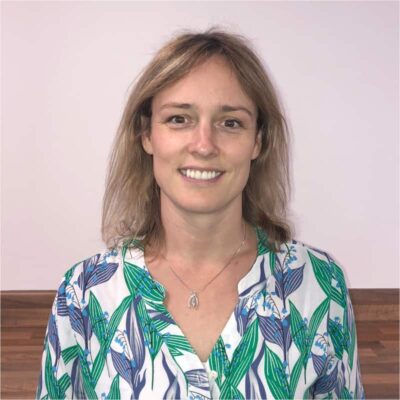 Stephanie Wheen is the CEO and Founder of Gympanzees, establishing the charity in 2016, when she recognised the desperate need for more play and exercise facilities for children and young people with disabilities in the UK. Stephanie attended Leeds Beckett University where she graduated as a physiotherapist and has specialised in working with children with disabilities since 2002. Throughout her career she has worked with thousands of children with a variety of disabilities and needs. She also runs her own successful physio practice, Physio for Children Ltd, which she established in Bristol eight years ago (2012).
Stephanie has won the Shackleton Leadership Award 2018 and the Great British Entrepreneur Award for Good 2018 and was recently awarded the High Sheriff award in recognition of great and valuable services to the community. In December 2019, Gympanzees was awarded the Innovative Quality Outcomes Award in the Markel 3rd Sector Care Award in recognition of the charity's work and was also proud to be awarded the World Cerebral Palsy Day Award for Quality of Life.
Through Gympanzees, Stephanie is aiming to fulfil her ambition of helping children through exercise, play and social inclusion. This has been achieved through establishing Pop-Up play facilities during Easter and summer every year. The vision for the Stephanie and her team at the charity is to build the UK's first dedicated play, exercise and social inclusion destination for children and young people with disabilities and their families and her charity has launched an £8m fundraising drive to make this happen.